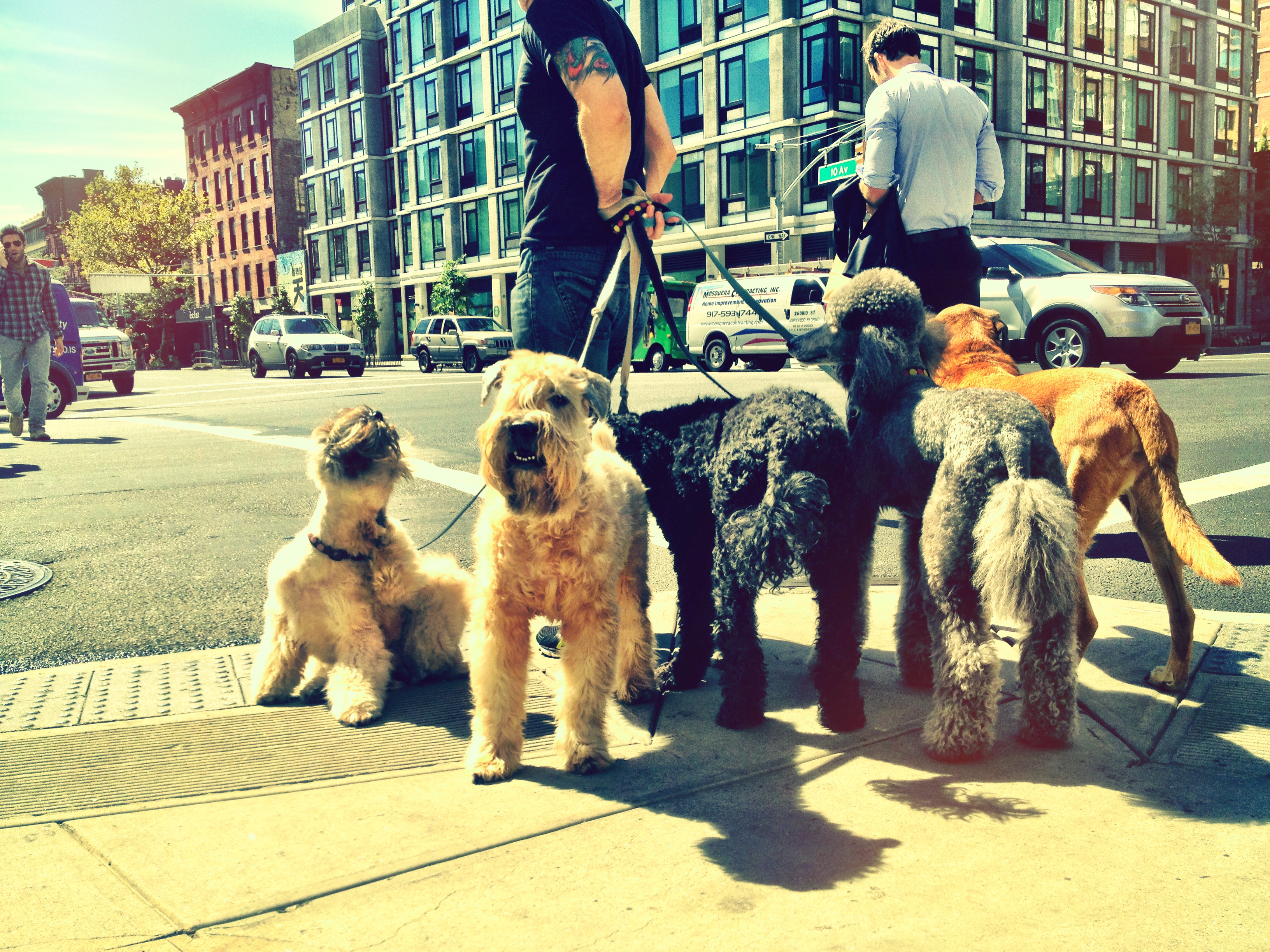 Well, it's happening again. You've stumbled home from another long day at the office, wishing only to start that hot date you had planned with your pillow, but alas, it is not meant to be. After fumbling with the keys and dropping the mail, you open the door to your pal the pooch. Your faithful companion and everyone's BFF, has waited patiently all day for your return (probably in that very same spot). All his drooling face and wagging tail desires is for you to take him on that coveted journey, the infamous walk. You can't let him down! You have to find the will to put on your kicks and to carry a plastic baggy down the street so he can feel the sweet joy of the wind in his face.
Do you want to end this vicious cycle? Are you looking for options when the dog needs to go out, but you just can't make it? Look for the win-win by checking out sites like Rover.com or Petsitter.com. You can also search for local professionals.
For example in New York City some local professionals include:
Paw's On Pine – This highly rated organization offers personalized and dependable pet services in Lower Manhattan, including dog walking pet sitting and pet concierge services.
NYTails – NY Tails was founded in 2009 and the founders have over 15 years of professional experience working with dogs as well as having experience with leading breeders. They pride themselves on service and work with pets and their owners throughout the city.
Brooklyn Paws – This is a premiere dog walking, cat sitting company established in 2011. Our office is conveniently located in one of Brooklyn's dog friendliest neighborhoods, Dumbo, New York. It specializes in providing services throughout Brooklyn.
Bark Ave LLC – This company operates throughout Manhattan and offers a full range of services.
Swifto – Swifto is a GPS tracked dog walking service with text alerts, live photos, and private walks by experienced insured dog walkers.
Other areas should offer similar options. After all, loving our pets is universal!
Often you can also find a dog walker already in your building. A fellow dog lover may be able to provide the help you need, to keep your puppy content, on an as needed schedule. Who knows, you may find that other people are in need of the same service and are willing to share the cost of a regular dog walker.
Have a recommendation of your own?
If you already have a trusted dog walker and want to share a recommendation, mycoop is the perfect place to show your appreciation.
Get out and enjoy your neighborhood with your dog, but when you can't, search for and call a recommended dog walking service or find the dog walker you've always wanted from your neighbor!