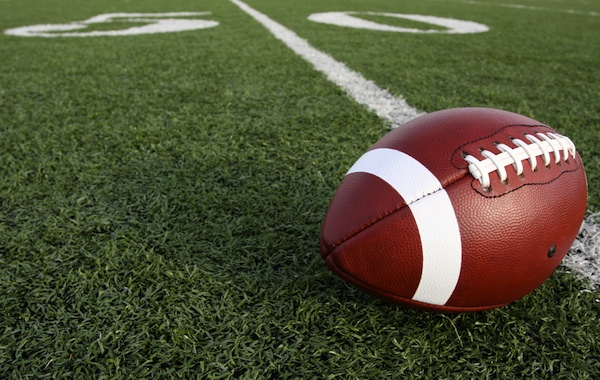 America's favorite Sunday is upon us, and no matter which team you're rooting for, or even if you're normally not a football fanatic, it's time to party!
For those of us living in apartments, throwing a party presents certain challenges, but none that can't be overcome with a bit of creativity — and by reaching out to your neighbors. You need to have a TV set ready to go, but beyond that seating can be flexible. For example, floor cushions are an easy way to provide extra seating. And, don't be shy when it comes both to inviting those neighbors you've been eager to get to know — and also asking them to bring a spare chair or two.
You don't have to go at it alone when it comes to food, especially if you want to go beyond the traditional snack fare. When your guests ask "can I bring something?," accept their offer with some specific ideas, making the party a potluck of sorts! And, of course there needs to be alcohol for those who indulge, but again you don't have to assume the whole burden. Go beyond the usual brews and have some Dark Horse Beer, a Denver favorite, and Black Hawk Stout, a Seattle beer, to add to the Broncos vs. Seahawks theme!
Decorations add pizzaz to the occasion, and you can keep them simple. One fun idea is for you to cover a surface with Con-tac black chalkboard paper. Then draw lines in white chalk, and leave chalk out so guests can map out and debate key plays as the game progresses.
These are just a few ideas, and we would love to hear yours too! Check our blog daily leading up to Feb. 2nd, Super Bowl Sunday, for more posts, including recipe ideas!