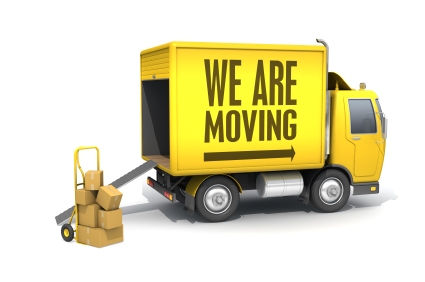 It seems that all of a sudden lots of people are doing it–moving that is.  In some cases it's the first apartment post graduation, and the excitement of moving into the first "grown up" space. For others it's a job change to a new city, or finally being able to downsize with all the kids out of the house.
Whatever the reason all of a sudden you find yourself in a new locale.  Maybe you're lucky and you already have a few friends in the neighborhood.  However, for most people the reality is far different.  Here you are in your fabulous new apartment.  Now what?  You need to meet new people, make new friends, create a whole new support network.  That's why you NEED mycoop!
In case you haven't become a member yet the first step is to go to mycoop, search for your address and then join your building.  As we're still VERY news there's a good chance you're the first one of your neighbors here.  That's great!  You have a built-in reason to quickly make contact with your neighbors, inviting them to join up too.
Better yet, why not follow the lead of one of our first members?  She'd been living in her building for about six months, but was having trouble connecting with neighbors.  So, she joined mycoop and then she decided to get creative about how to get her neighbors involved as well.  Why not resurrect the concept of a pop-luck dinner?  So she created fun flyers, slid under some doors, posted in the laundry room and storage areas, and voila, her building on mycoop (and her social life) took off.
Moving is a part of everyone's life, and so is the desire to know your urban neighbors.  So make the big move and join mycoop today!
The MyCoop Team