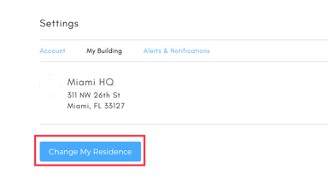 If you currently have a mycoop account and need to change your residence due to a recent move, we have made it simple and easy.
Here are quick steps to update your residence:
Login into your mycoop.com account using your unique login credentials.
Click the red arrow to the left side of your name near the upper right corner of the screen.
Click Profile.
From the accounts tab, click "My Building."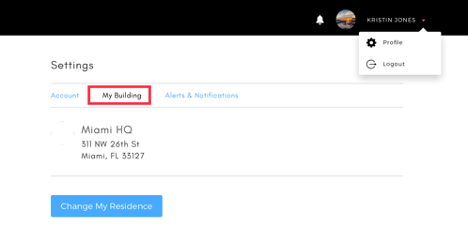 Click "Change My Residence."
Type in your address into the address pop-up.
Click "Add my Building."
Click "Confirm" when the  "Are you sure you want to change your residence?" pop-up message is displayed.
"Your residence has been successfully changed." message should be displayed and you should immediately be redirected to the My Building tab, displaying the new address.
Let us know if you have any questions about our features or if there is more we can do to help. Email us at  hello@mycoop.com