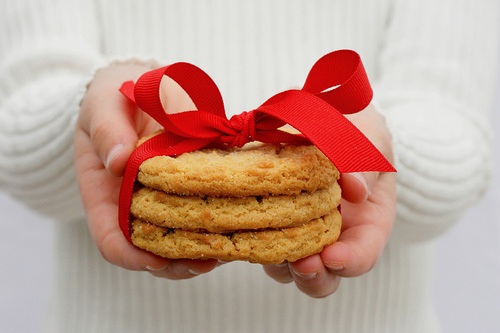 0
5 Great Things to Share With Your Neighbors
Sharing is an important concept here at mycoop. Sharing allows you to make connections with new people, reduce waste, save money and foster an exchange of ideas. The concept and practice of a "sharing economy," a system of sharing items and ideas based on collaboration, continues to gain traction. Reading this Economist article or Fast Company article, we can see that the idea of sharing can lead to better and more interesting life. Since we live in a unique time when reciprocity and connecting with others through sharing is simple and easy, we want to give you five suggestions for what and how you can share with people in your building:
Tools
How many times have you brought home new curtain rods, only to realize that you don't have a ladder? How long has that framed picture been leaning against the dresser and not hanging on the wall because you haven't gotten around to buying a drill? We've all been in these situations, especially those of us in cities with limited space for keeping big tools around. If you own a tool, be a good neighbor and let others borrow that trusty ladder when they need it. You never know when the guy down the hall who you shared your ladder with will return the favor with his own tools.
Books and Movies
Any bookworm knows how fun it is to exchange books with others, because with an exchange of books comes an exchange of ideas. Telling your neighbor you are reading a particular book means that he or she might have a recommendation for a similar book you'd enjoy. Next thing you know, you borrowed your neighbor's copy and are discussing it on your building page. Same thing goes for movies: the cinephile on the floor above you may have a big movie collection, including a copy of that Oscar winner you've been meaning to watch, and by sharing it you have a new friend to share commentary with, and perhaps even a bowl of popcorn at your next movie night.
Food and Drink
You aren't a beer drinker, but have a couple cases left after a big Super Bowl party. You're on a diet, but still have too much candy from Halloween. Share what you have too much of! Sharing the beer might find you a new neighbor and friend to watch games with, and the candy might lead to a playdate with your kids and the family's kids down the hall. Or, if you have a lot of extra food to give away, look in the marketplace or post on your building page for a charity that will make good use of all that extra food.
Volunteer Opportunities
If you're passionate about a cause or know of a great way to give back to the community, share it with your neighbors. Lots of people want to give back but don't have an awareness of the opportunities that exist. By posting specific opportunities, or, for example, organizing a building clothing drive so you can share what you have with the less fortunate, you can create a situation where you help others and feel more fulfilled, while also getting to know your neighbors.
Skills
Everyone has something unique to offer. If you have a skill, share it! Perhaps in exchange for guitar lessons, your neighbor will do your taxes. If you host a building knitting class, one of the attendees can teach your kids piano. You never know what talents and skills your neighbors possess: take advantage of the treasure trove of knowledge and talent that surrounds you in your building alone, and share with each other.
There are many other ways to SHARE with your neighbors, and we encourage you share your own ideas. We look forward to seeing the new connections and collaborations that will be made on our mycoop maketplace, our new feature created to foster sharing and collaboration in your building.