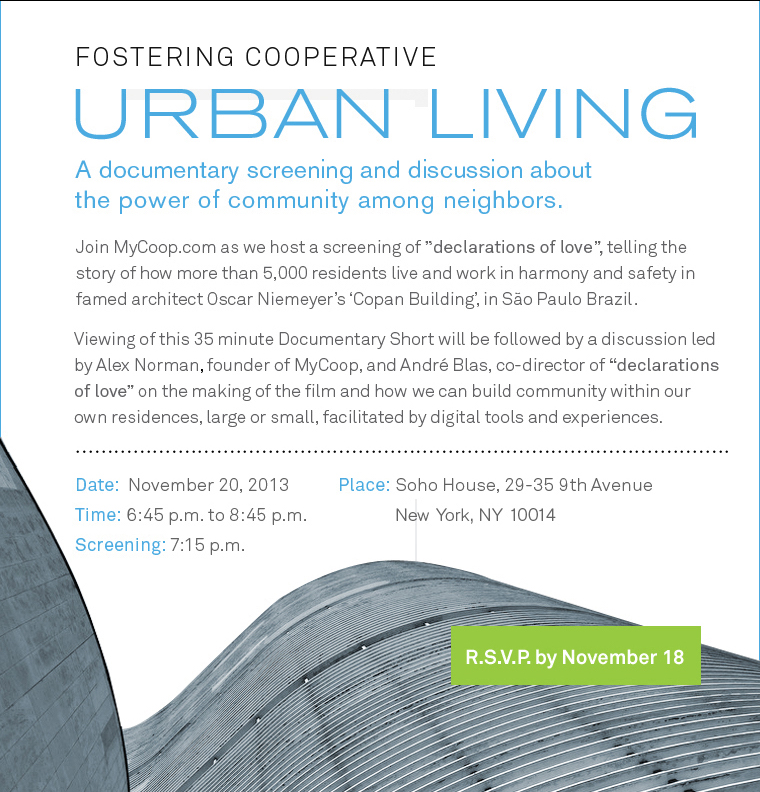 The MyCoop launch event was held November 21st in the screening room at the prestigious Soho House in New York City.
The event was standing room only as invited guests enjoyed a screening of "Declarations of Love" a Brazilian documentary about Oscar Niemeyer (famous Brazilian architect), his residential building "Copan" in the heart of Sao Paulo Brazil, and the lives of Copan's inhabitants. The screening was followed by discussion led by the documentary film's co-director Andre Blas and mycoop founder Alex Norman.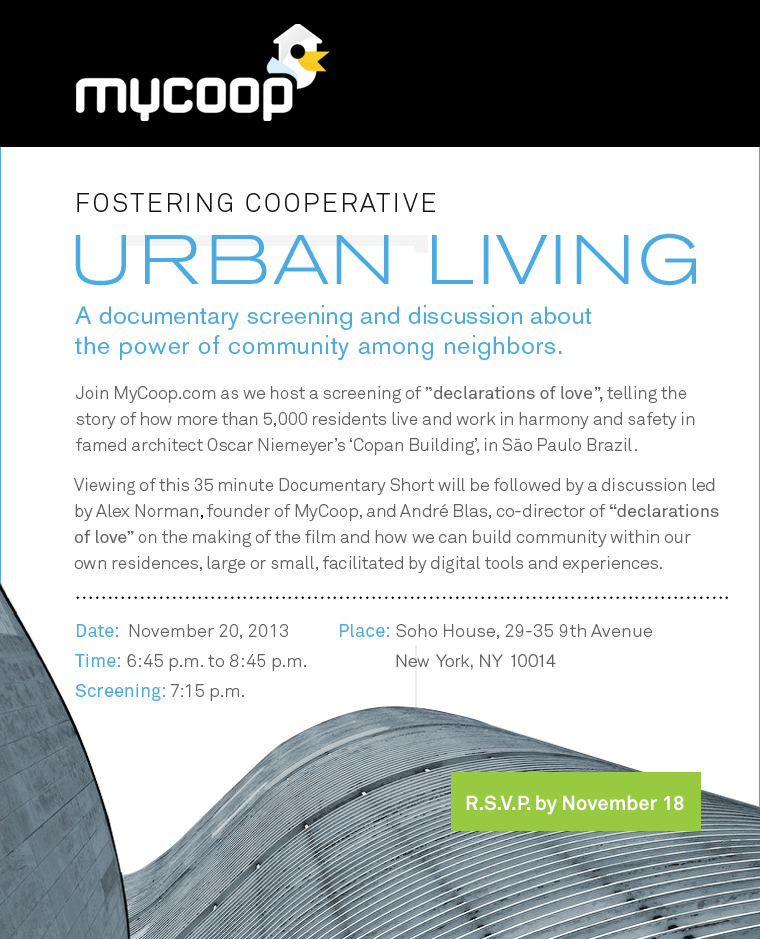 Invitations to this exclusive event were went to a select group who had already shown interest in and support of MyCoop.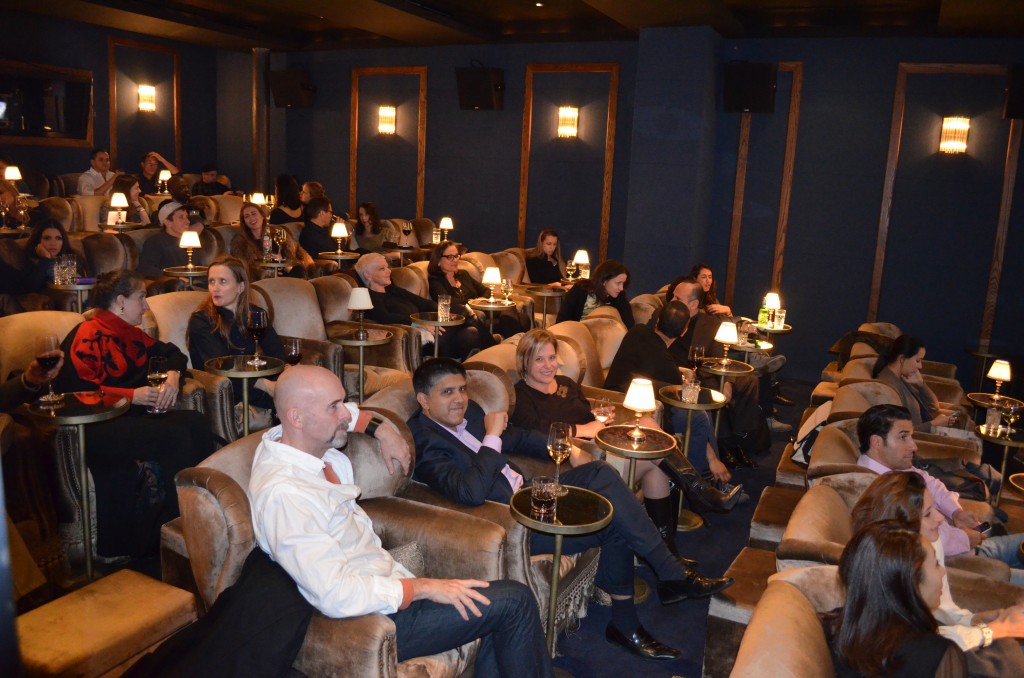 The SoHo House screening room provided elegant, comfortable accommodations for viewing and for chatting.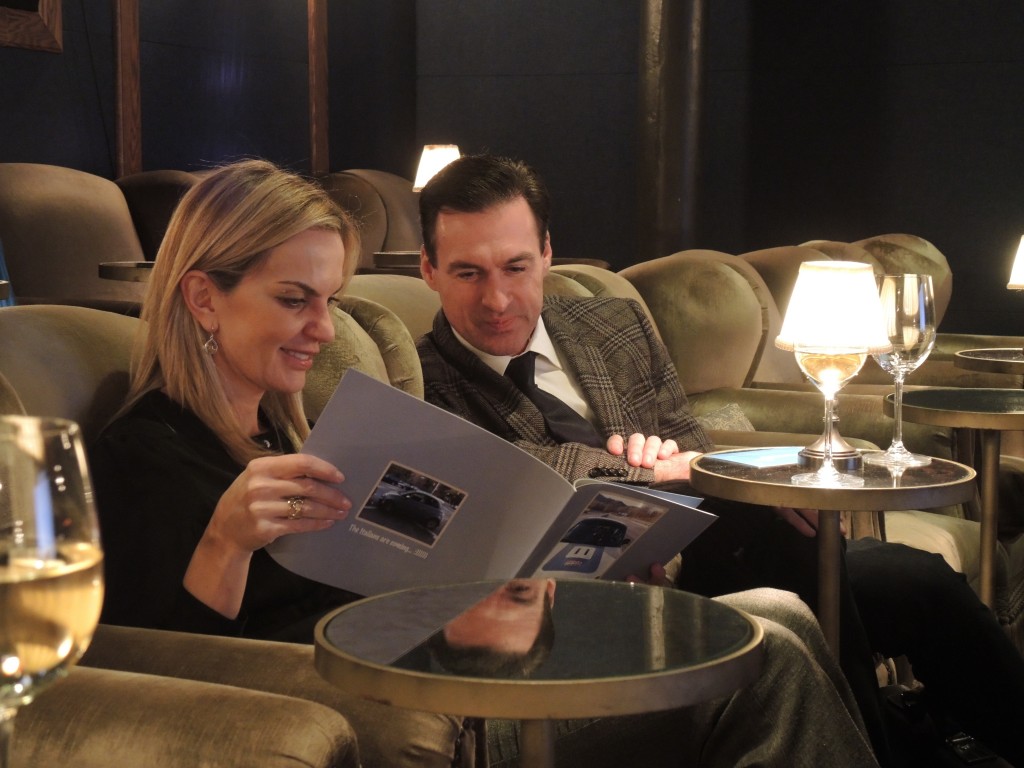 Some guest arrived early to learn more about Mycoop.com and the relationship between the site's mission and the message of the film itself, neighbors with varied backgrounds living in harmony with one another.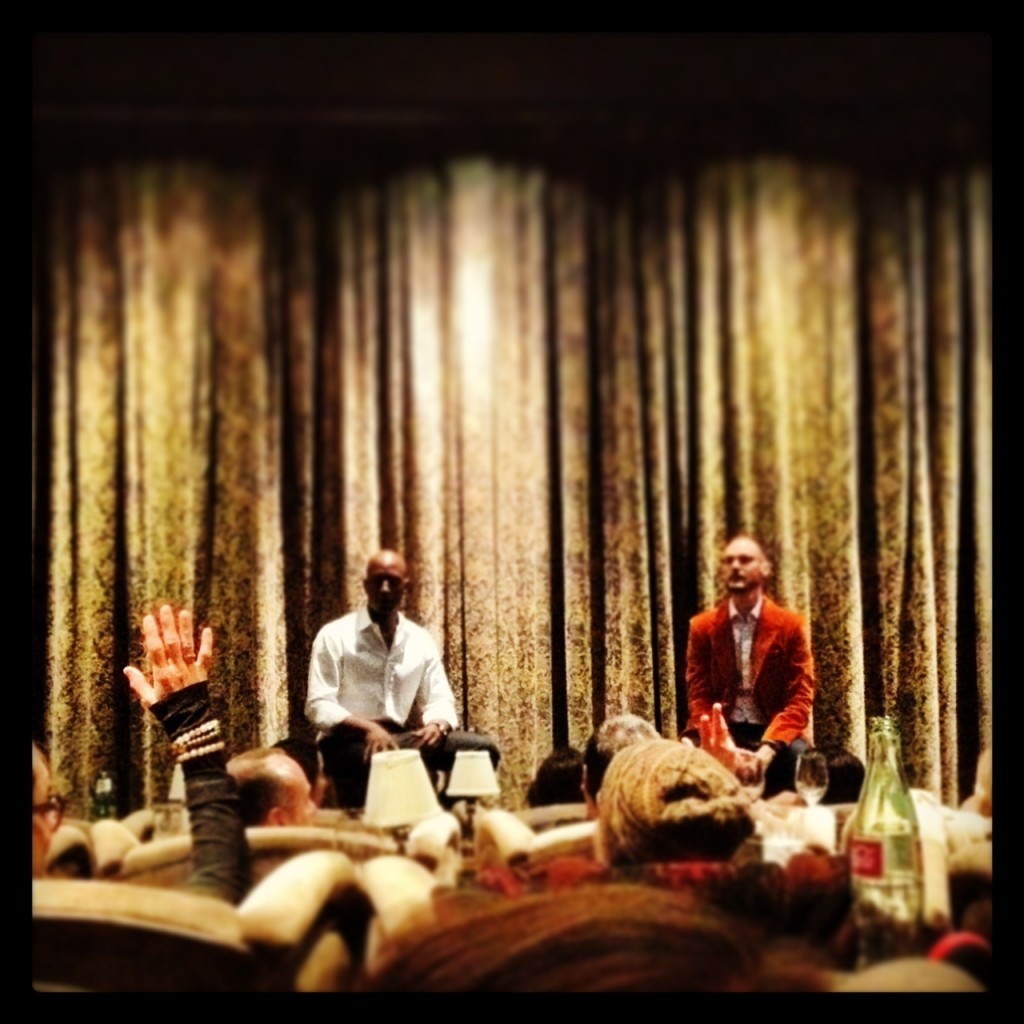 Alex Norman and Andre Blas fielded questions and led a thought-provoking discussion about how digital can facilitate social interaction in the real world. A special area of focus was how digital can help meet the growing need of bring community to more urban dwellings in New York and in other cities around the world.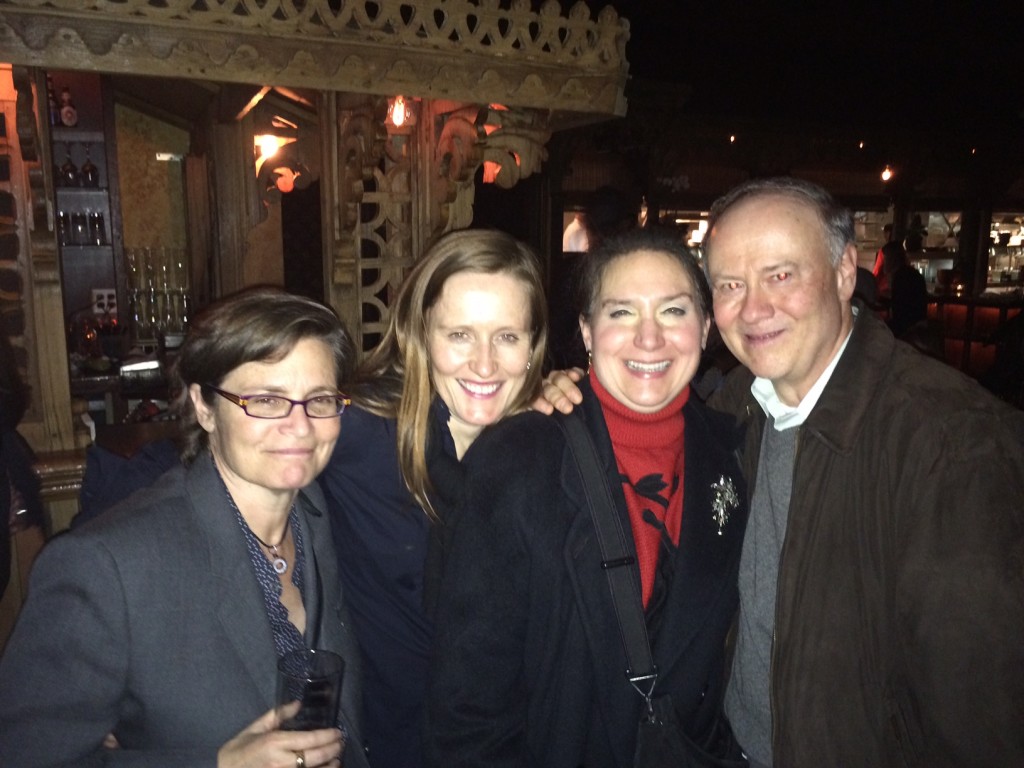 Guests socialized, shared stories about their buildings and made new friends at the after-party held around the corner at Spice Market.