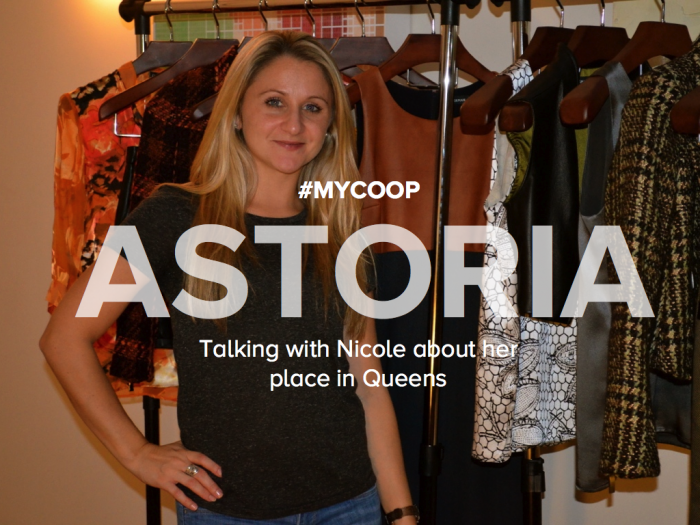 In MYCOOP Stories, we ask interesting people about themselves and their places. In our latest installment, we talk with Nicole, a fashion marketer who lives in Astoria.
Name: Nicole
Age: 28
Where are you from: Long Island, NY
Where do you live: Astoria Queens
What do you do/What is your profession?
Fashion Marketing & Business Development for a luxury high-end apparel brand.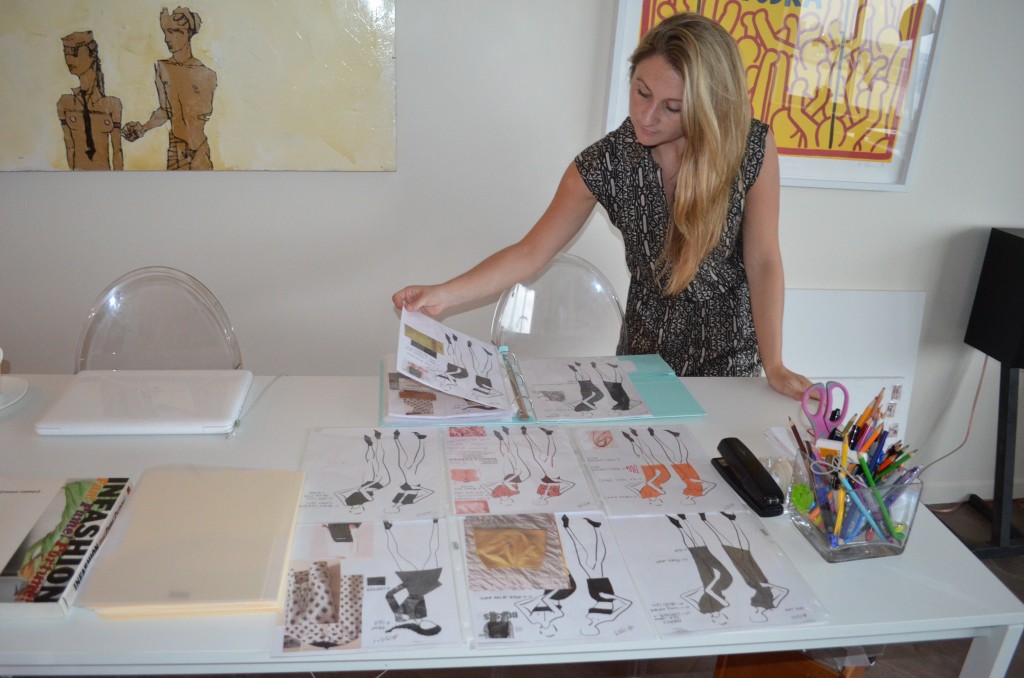 Tell us a little bit about yourself?
New Yorker (yawker) at heart.  Passionate, creative and motivated.  Love the beach, helps to clear my mind and de-stress from the fast pace city grind.  Work hard, play hard!  Always up for a challenge.  Enjoy the flexibility of working from home.  Doing what I love, making people happy and empowering women is my dream job!
What do you like most about where you live?
Two words: "Martha's Bakery". The area where I live is cozy, quiet and intimate  a short walk to all local amenities-grocery, coffee shops, boutiques, laundry.  More living space and biggest perk, you can have a backyard with grass and a tree! Young, lively, growing neighborhood.   Traditionally Italian and Greek.  Cultural vibe with various authentic restaurants and lounges.  Quick commute into the city for work and easy route to the Hamptons to visit family and spend time relaxing at the beach.
What would you want to improve?
Shopping.  Retail/Boutiques for us shopaholics and fashionistas!  Astoria has a bunch of mom and pop shops which is great, but is lacking high-end shopping, latest trends, fashion forward quality apparel.  This is one of the many reasons I partnered with Gina, fashion designer, to fill a void and create that niche in the area. Giving women of Astoria the opportunity to shop luxury and utilize our services in styling, personal shopping, closet organization and custom-made clothing has helped us take our business to the next level.
What would you use mycoop for?
To connect with our neighbors who are our potential clients.  Inform women of a new stores opening in the area.  Post events/trunk shows for our business.
How do neighbors currently stay connected?
More of the old fashioned way – A knock on the door or a friendly wave or greeting backyard to backyard, porch to balcony.  Flyers posted on phone poles and mailboxes.  By phone and social media.  I think my grandma has a facebook page..if she can do it, using myCoop will be a piece of cake.  This platform is the perfect way to stay connected with your neighbors.  Convenient, easy and informative.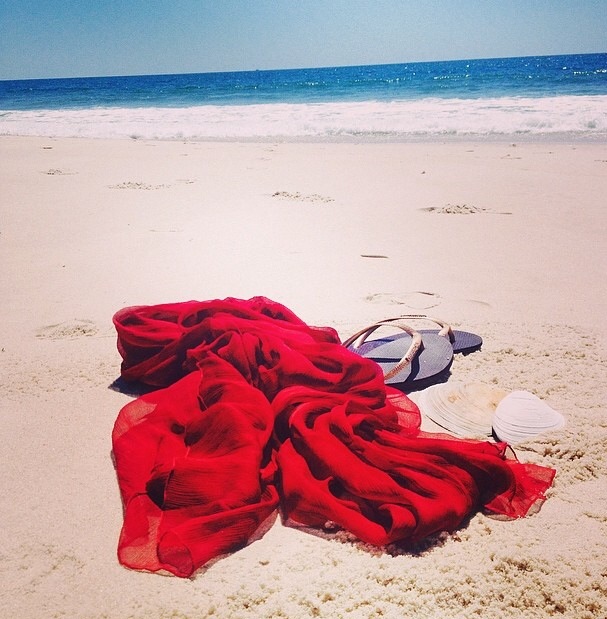 Tell us something unusual/unique about your building or your neighbors?
I live in a 3 story walk up, all tenants are young professionals who are respectful and welcoming.  We are the first tenants to be living in this newly renovated building.  It was previously owned by an older women who hadn't renovated in 50 years.  You can imagine the condition it was in but my landlords put their blood sweat and tears into it and couldn't be happier with the results.  It was the first house they bought and flipped so you knew it was "their baby."   The reason I signed the lease was not only because I fell in love with the open concept and outdoor space, but because my landord's are great people.  Cool, down to earth laid back and straight shooters.  I'm a sucker for "good people."  They are hard to find, hence why you need to sign up for myCoop to connect with them!
What quote would you like to share with the mycoop community?
It's great to be known for your shoes, but it's better to be known for your sole. – Kenneth Cole
Join mycoop and share your story today!