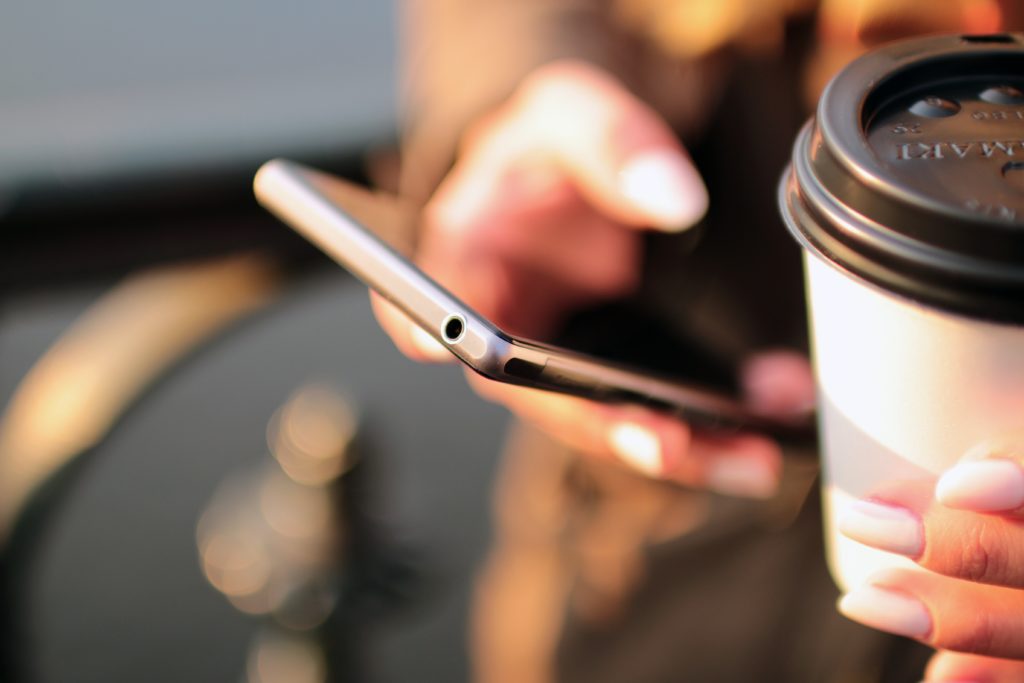 If you need to get in touch with your residents quickly, text messaging is the way to go. Mycoop's text messaging feature makes it simple for you to do just that.
Getting started
1) Unlimited Service Plan: Make sure your building is upgraded to the Unlimited service plan. This plan offers unlimited text messaging for your building and is the only way to activate this feature.
2) Resident Opt-In: Text and Email are set as default for all residents in a building with an upgraded plan. As a result, no action is needed unless a resident opts-out and chooses to not receive text messages: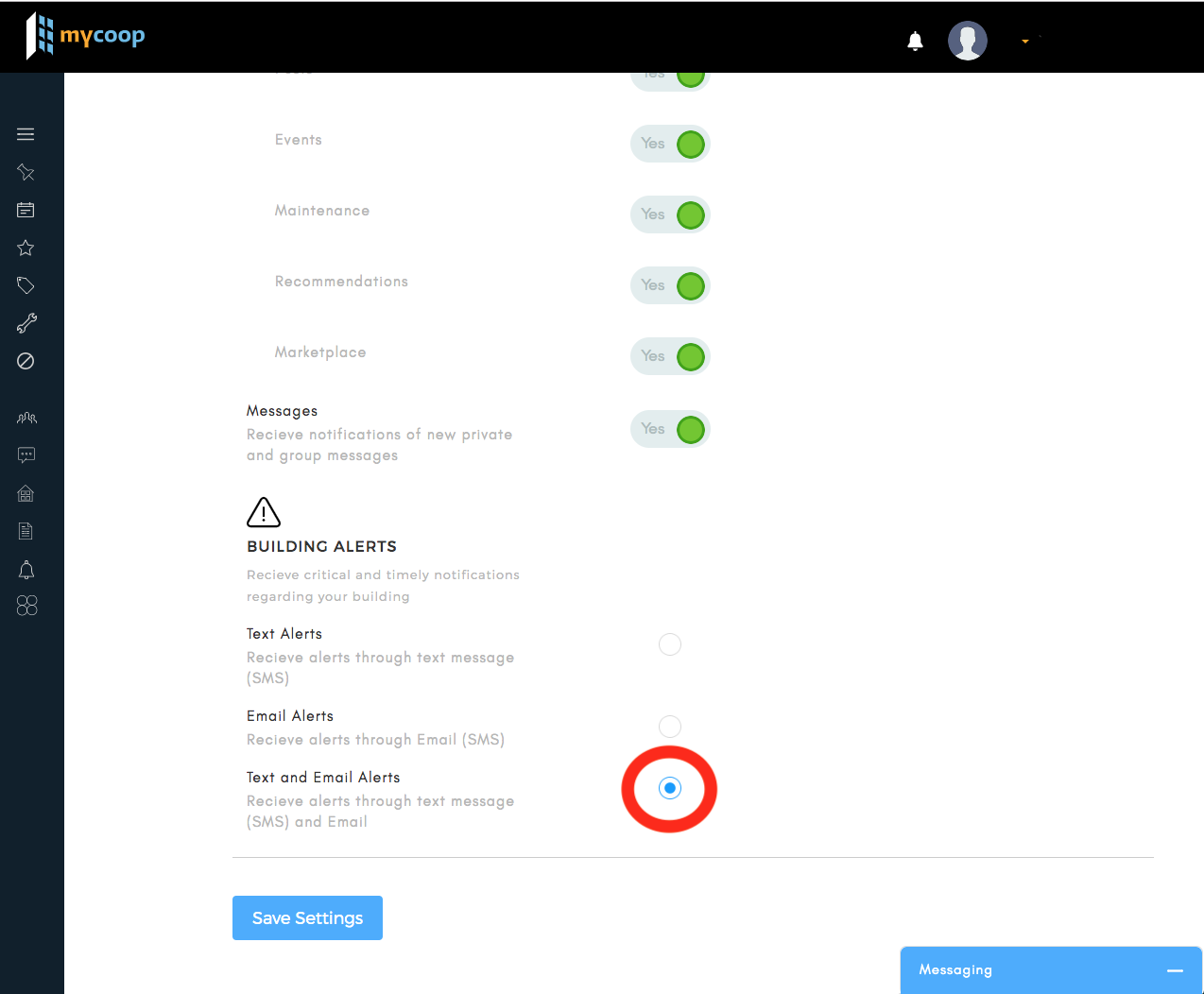 3) Create A Building Alert: Text messages can only be sent through "Building Alerts," which can only be sent by Admins. Once scheduled building alert has been created, a message will be sent to everyone in the building via text, email and will be pinned to the to top of your building wall until the alert expires or is removed by the Admin: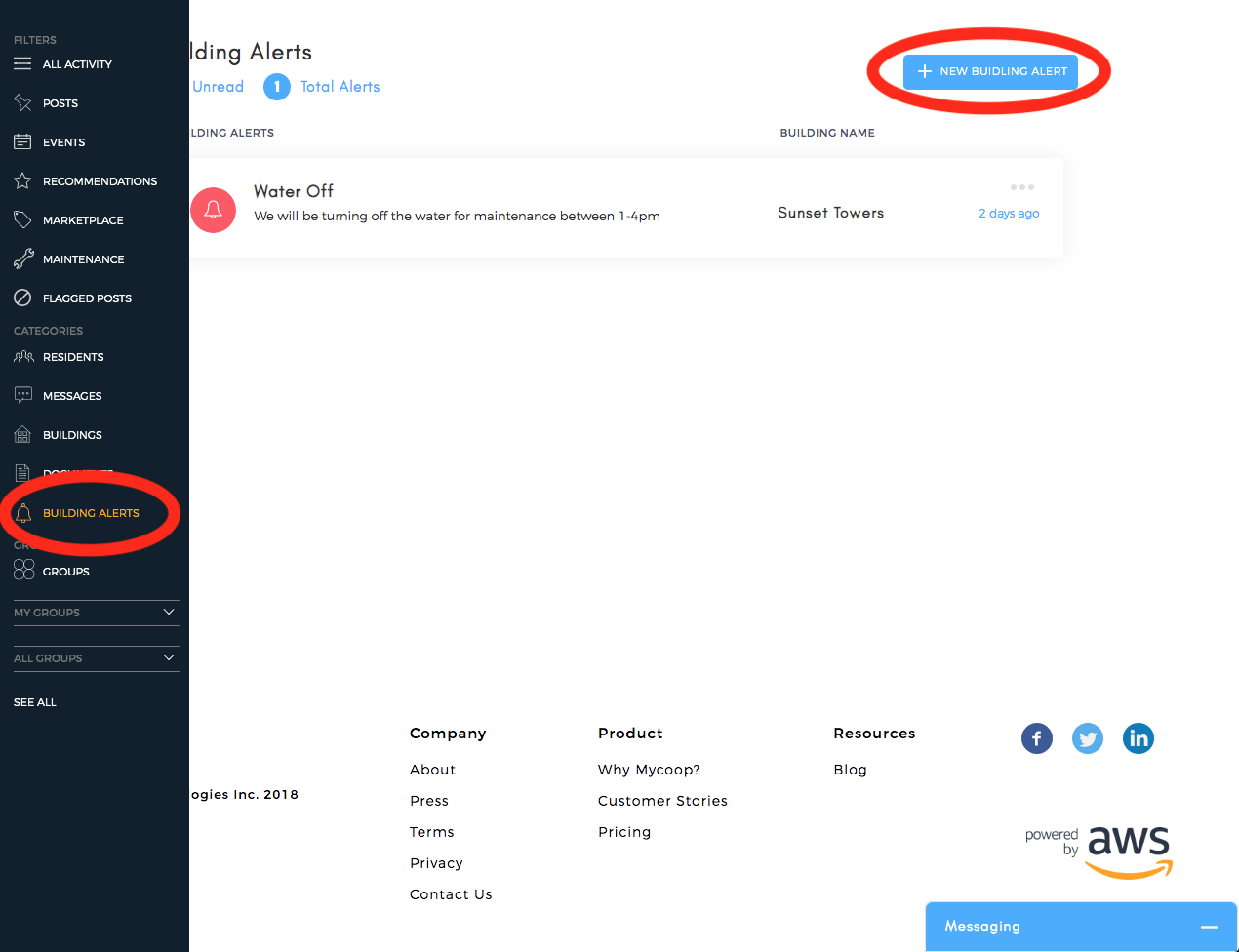 Learn more about mycoop and join today!