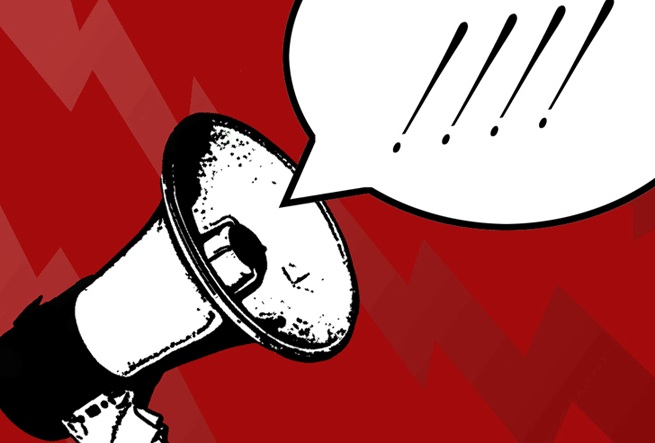 When living in an apartment, it's easy to forget that other people with similar concerns and interest surround us in our building. That's why it's important to have building notifications. Since we're all aligned with what we need and want, we should always notify neighbors when something is going on. Here are five good reasons to notify your neighbors:
1. Building Issues
When living in a building, we all need to look out for each other and stay safe. Notice that the front door to the building isn't locking? Contact your property manager, and alert everyone that the front door isn't locking  and steps are being taken to repair it. Notice that construction outside left a pothole by the stoop? Let everyone know so that a neighbor doesn't have to walk to work the next day with a sprained ankle. These building notifications will make everyone's home a better place to live.
2. Safety
Unfortunately, living an urban environment can lead to some safety issues. If you read in the local paper that there have been some burglaries around your neighborhood, post on your building page so people are aware and make sure their windows are locked. This isn't about making your neighbors paranoid, but working together as a team so that no one has their diamonds and treasure go missing.
Another example is a snow day. Parents may fret about road conditions and whether or not the kids have school. If you find out before everyone else, set a building notification so that the other Moms and Dads don't have to sit by the phones and wait for a call from the school, and can focus on getting the sleds and hot chocolate ready.
3. Support
The elderly man who lives upstairs might have some difficulty bringing groceries up your five-story walk-up. Notify some of the neighbors around him so that he feels comfortable asking for some assistance the next time he goes out shopping. Or, maybe a person down the hall has a disability and needs help in case of emergency. Let neighbors know so if there is an emergency, like a fire, she has a buddy system in place for support. Being there for each other will make where you live feel like a real community and give you a better sense of satisfaction for where you live.
4. Trade
It's about time that guitar you bought, played a few times, and then set in a corner for the last few years be put to better use than as a dust collector. Set a building notification that you have stuff for sale, trade or as a giveaway. Perhaps you have a large book collection and want to make room for some new titles. Alert your building with what you have, and before you know it you'll be exchanging words with neighbors, both written and verbal! Check the marketplace and see what's out there.
5. Lifestyle
We all have different interests, skills and opportunities. Know of a great free concert in the neighborhood? Notify your neighbors. Want to get others to join a local food co-op? Set a building alert so people are in the know. You have the opportunity to bring people unique and interesting additions to their lifestyle.
MyCoop is a great tool for building alerts and notifying your neighbors. Just go on your building page and post! Then, where you live will be more than just a building: it will be a center of support, safety, teamwork and fun.